Travel Insurance for Morocco
Last updated on 06/22/2022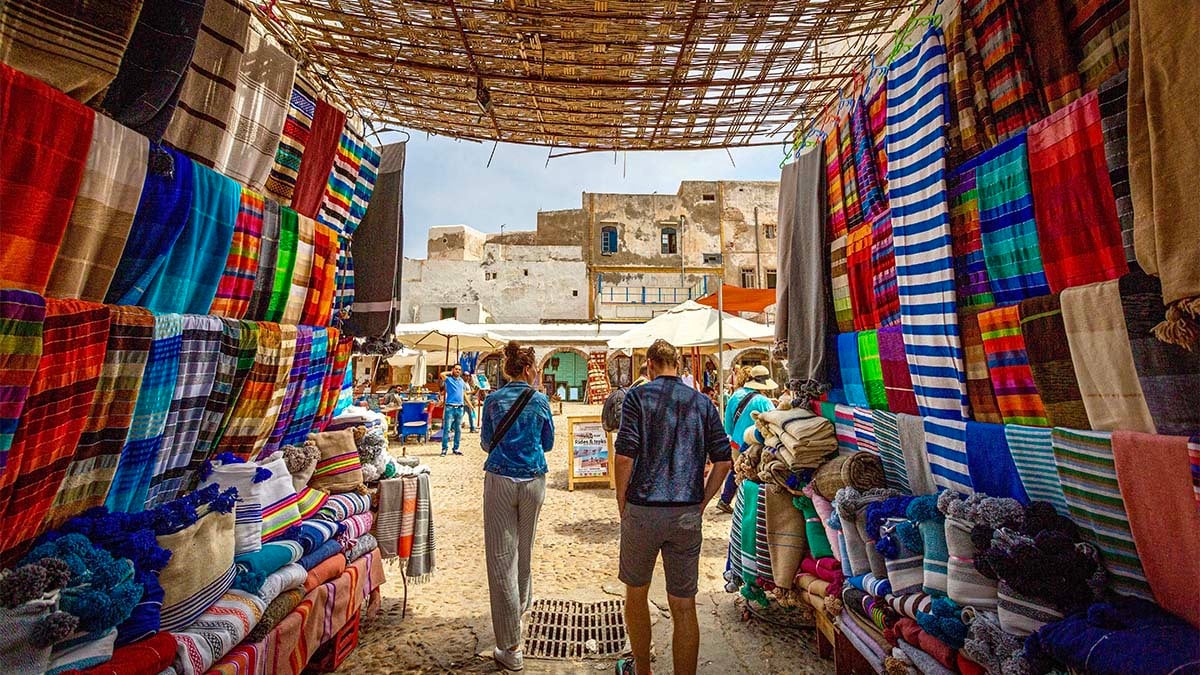 Do I Need Travel Insurance for Morocco?
Though travel insurance is not required to enter Morocco, coverage is highly recommended for all travelers due to the unpredictability of international travel. Whether traveling for business or pleasure, visitors to Morocco often benefit from travel insurance when encountering events such as travel delays, illness, and other disturbances during a trip abroad.
One of the most common reasons travelers purchase international insurance for Morocco is for travel medical insurance, but there are many additional reasons to consider coverage when traveling overseas. For example, Morocco is a coastal nation, so many travelers cruise or fly into the country. Airport and airline personnel occasionally mishandle baggage, resulting in loss or damage to personal items. Travelers flying with an airline may consider travel insurance to cover such baggage issues, flight delays, and missed connections on their way in or out of Morocco.
Some travelers look for travel insurance coverage to protect their Moroccan trip in case a cancellation becomes necessary. Understanding the difference between benefits such as trip cancellation and Cancel For Any Reason (CFAR) can help travelers identify the coverage that most closely addresses their personal concerns when traveling to Morocco.
How Much Does Morocco Travel Insurance Cost?
Just as each trip to this vibrant country varies, so too does the price of travel insurance for Morocco. The cost of travel insurance depends on travel details like the duration of the trip, as well as the type of coverage included and the ages of the travelers. For example, older travelers may pay a higher price due to increased health risk, but children under the age of 17 can be covered by some plans at no extra cost.
What Does Travel Health Insurance for Morocco Cover?
Travel health insurance can be a great asset to travelers in emergency situations, often able to cover hospital fees and medical treatment in case of pain, illness, or injury worldwide. Most domestic health insurance companies only cover the costs of medical treatment in a patient's home country. So, travel health insurance for Morocco can play a vital role in protecting a visitor during an international trip.
Additional benefits available for many travel medical plans include, but are not limited to:
Pre-existing conditions
Trip interruption
Baggage issues
Injury from sports and excursions like surfing in Morocco are not always covered by travel health insurance, and travelers partaking in such activities may consider specific coverage designed to keep travelers protected during and after high-risk activities.
What is the Best Travel Insurance for Morocco Trips?
Just as the cost of travel insurance varies on a trip-by-trip basis, the type and amount of coverage each traveler needs to address their own needs, itinerary, and budget will vary.
To compare Morocco trip insurance providers and benefits, simply start a free travel insurance quote online. All travelers are encouraged to consider their party's health status, concerns, and plans for the trip when deciding on a travel protection plan for Morocco.
Disclaimer: The information contained in this article serves as a general overview of benefits and should only be used for informational purposes. Refer to your individual certificate of insurance for specific coverages, exclusions, and benefits. When in doubt, please contact one of our licensed agents for additional assistance.