Travel Insurance for Zambia
Last updated on 04/12/2023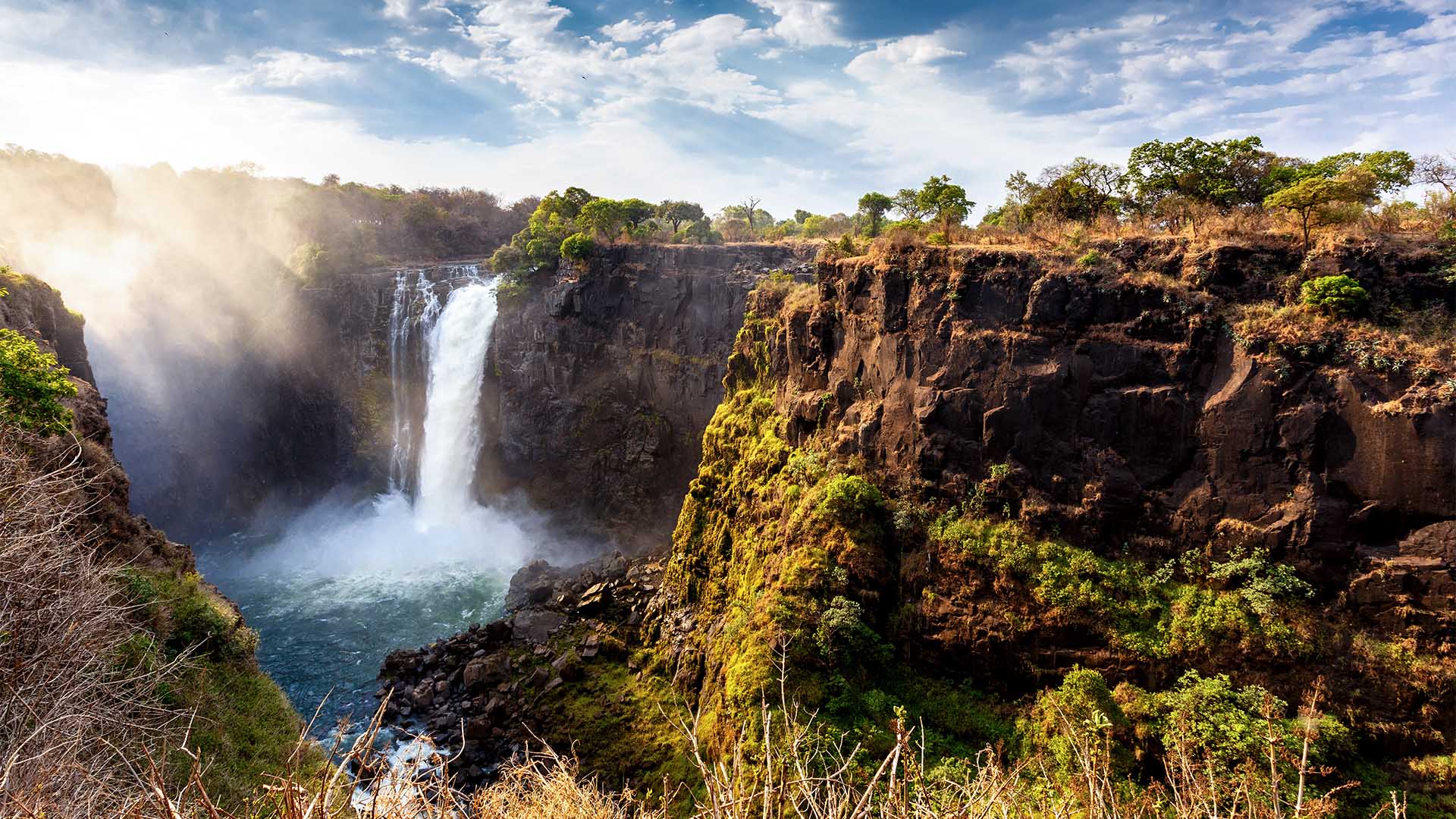 Do I Need Travel Insurance for Zambia?
Full of rare, diverse wildlife and grand waterfalls, Zambia is one of the most rewarding countries to visit in Africa. While Zambia does not require travel insurance to enter the country, adding a layer of protection to your trip with travel insurance may end up saving you some money in the long run. Situations like lost or damaged baggage, flight delays, or unforeseen medical events can become costly if paid for out of pocket, but Zambia travel insurance may reimburse you for necessary expenses or, in some cases, even pay for things for you.
The most common coverage is travel medical insurance. Experienced travelers know that it's best to be prepared before a travel mishap occurs, and travel health insurance is the perfect example. Injury or illness may come any time whether we're home or abroad, and hospitals in some countries may hesitate to take patients without knowing how they're going to be paid. The U.S. State Department recommends travelers to Zambia obtain thorough travel medical insurance with evacuation and repatriation coverages. While health coverage may protect the travelers in your party, Zambia trip insurance may also include a variety of coverages for other travel-related aspects of your trip.
Airlines occasionally delay or cancel services for any number of reasons, from mechanical issues to weather events and more. Travel insurance may offer reimbursements for cancellations in some situations, or pay for accommodations, meals, and other necessary expenses in others. Be sure to read the details of your policy to ensure that the benefits you want and need are included before purchasing.
Coverage for other mishaps during your trip like identity theft, accidental damage to a rental car or rental property, and more may be included in a comprehensive travel insurance plan for Zambia.
How Much Does Zambia Travel Insurance Cost?
The price of travel insurance for Zambia may depend on the details of your trip and your travel insurance plan. In general, the duration of your trip, number of travelers and their ages, and the coverages included in your plan determine how much it costs to get Zambia travel protection. Insuring the total cost of your trip may also affect the final price of your plan. In many cases, travelers find that the price of coverage is only a fraction of what an emergency situation might cost out-of-pocket without travel insurance.
What Does Travel Medical Insurance for Zambia Cover?
Travel health insurance for Zambia typically covers hospital fees and treatment in case of injury or illness, plus emergency medical evacuation if you need to be transported somewhere for health reasons. Additional health-related benefits may be included in a travel insurance plan, such as:
Coverage for pre-existing medical conditions
Adventurous or "risky" activities like trekking or skydiving
Trip interruption if you need to go home early for a medical reason
The greatest amount of coverage usually comes from a comprehensive plan. Comprehensive travel insurance plans for Zambia typically provide the advantages of travel medical insurance plus travel-related benefits, for example: coverage for flight/transportation disturbances, lost personal items, cancellations due to weather conditions, and more.
If you're concerned about the possibility of canceling a trip due to health or personal reasons, COVID-19, or other circumstances that may not be covered by the trip cancellation benefit, Cancel for Any Reason may be the most flexible cancellation benefit. As the same suggests, the Cancel for Any Reason coverage allows eligible travelers to cancel a trip for any reason at all, usually at least 48-72 hours before departure.
What is the Best Travel Insurance for Zambia Trips?
Since every trip is different and every traveler has different priorities, no travel insurance plan is best for everyone. It may be important to consider your party and your own health concerns, full itinerary, and other priorities such as vacation rentals, flight delays, or trip cancellations when you search for a suitable travel insurance plan. InsureMyTrip's travel insurance quote tool is an unbiased filter designed to help travelers search plans by the criteria that makes the most sense to each traveler.
In general, comprehensive plans offer travelers the greatest amount of coverage and are the most customizable. When in doubt, take a look at what your fellow travelers are saying about travel insurance.
---
U.S. / Zambia Embassy and Consulate Locations
U.S. Embassy in Zambia
Lusaka — U.S. Embassy
Eastern end of Kabulonga Road
Ibex Hill
P.O. Box 320065
Lusaka, Zambia
Phone: 260.211.357.000
Zambia Embassy and Consulate in USA
Washington DC — Embassy of the Republic of Zambia
2419 Massachusetts Ave., NW
Washington DC 20008 United States
Phone: 1.202.265.9717
Disclaimer: The information contained in this article serves as a general overview of benefits and should only be used for informational purposes. Refer to your individual certificate of insurance for specific coverages, exclusions, and benefits. When in doubt, please contact one of our licensed agents for additional assistance.