Travel Insurance for Ireland
Last updated on 08/11/2023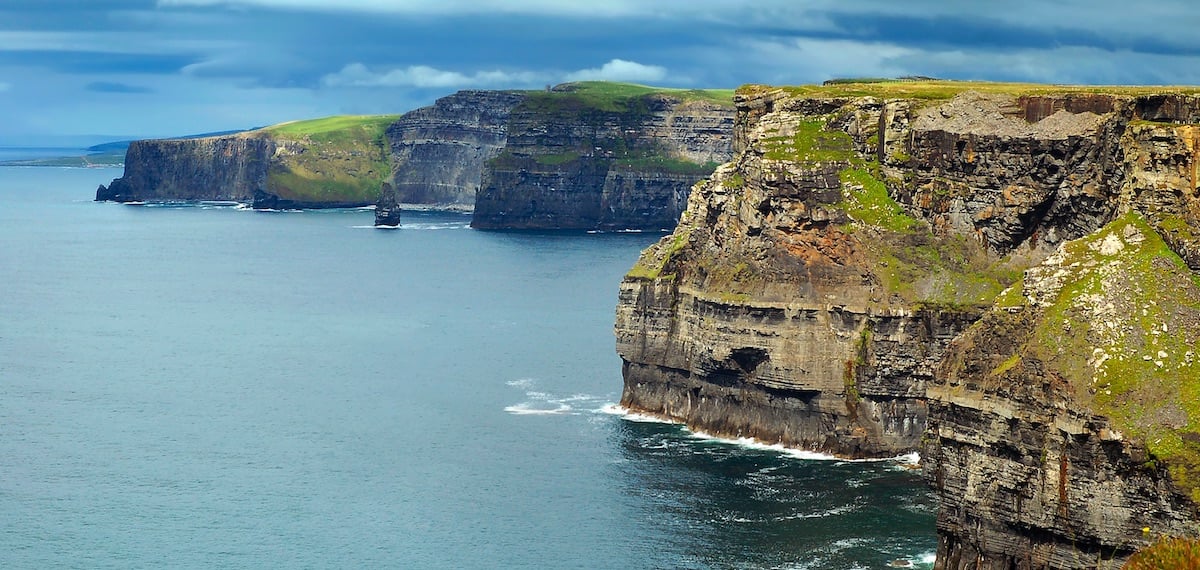 ---
---
Do I Need Travel Insurance for Ireland?
Ireland is one of the most popular destinations amongst our travelers, and it's no surprise given its rich history, beautiful countryside, and renowned hospitality. When planning a trip to the Emerald Isle, savvy travelers often look for the best value when trying to protect their travel investment and weigh the pros and cons of travel insurance. Though it is not a requirement for travel to Ireland, many tourists opt for coverage. One reason is that for many families, Ireland is an ideal first international trip for their family, and travelers would like to add an extra layer of protection when traveling with children.
Northern Ireland is a separate country from the Republic of Ireland, and it is part of the United Kingdom. We cover several questions regarding travel to the UK on its own page, which is worth the read if you plan on leaving the country while on your trip to Southern Ireland.
Do UK Citizens Need Travel Insurance for Ireland?
Several of our travelers originating from the UK wonder whether or not they need travel insurance for their holidays to Ireland. The short answer is that trip insurance is not required, but recommended, as each visitor has unique coverage needs. Currently, residents of the UK, may get 'necessary healthcare' from state healthcare services in Ireland during their visit. For more information and requirements on this, please refer to the latest guidance on the UK Government's website or view more information about the European Health Insurance Card (EHIC). Travelers with concerns about a specific health condition may consider a medical travel insurance plan.
What is the Best Travel Insurance for Ireland?
The truth is there is no "best" plan for every Irish excursion. The coverage needs are going to be very different for families traveling with young children than they are for a solo backpacker. At InsureMyTrip we aim to educate travelers to help them find the plan that best fits their specific coverage needs. For example, it is very common for our travelers to either have pre-existing medical conditions, or a close family member with a condition. When travelers use InsureMyTrip to get a quote, they can enter this information (or other) specific coverage needs, and we will highlight the plans that offer benefits they are searching for.
How Much is Travel Insurance for Ireland Trips?
Along the same lines, we are frequently asked: "how much is travel insurance to Ireland?" Location does play a factor but determining how much travel insurance costs depends on much more. One of the factors in determining the cost of trip insurance is age. In general, travelers over the age of 65 can expect to pay higher rates. The number of travelers in your party, the length of your trip to Ireland, and the type of coverage you need all will impact the final price. If you are wondering how to get travel insurance, you can start with a free quote directly on our site. You can enter the details of your party and itinerary to compare plans and make sure you find the best value for the coverage you desire.
---
Ireland Travel Tips & Safety
Money & Currency Exchange
The Republic of Ireland is one of the 28 countries in the European Union, and like most countries in the EU, they use the Euro. For visitors planning a multi-trip itinerary including a stop in Northern Ireland, keep in mind that the UK uses the pound sterling. This should not pose a significant problem for tourists as credit cards will work on both sides of the border, but can be a good hack for those looking to shop on the cheap. Before departing, be sure to research current exchange rates. In general, it is cheaper to shop in Northern Ireland due to the lower value of the pound, but this may fluctuate.
There are other tips for visitors looking for the best value for their shopping abroad. If you are a foreigner visiting from outside of the EU, you can claim the sales tax back on purchases made in affiliated stores in Ireland. Before departing for your trip either apply for a Fexco Horizon Card. The card can be swiped at shops and will keep track of your savings and allow you to easily complete your refund request online once you return home. They now have an app too if you'd like to monitor your transactions or quickly locate participating shops.
Transportation
Several of the major sites and attractions in Ireland are accessible via public transportation. If you plan on catching a bus in the greater-Dublin area, you will need to flag your driver down. Buses typically do not stop unprompted, even if you are standing near a bus stop so you will need to stick out your arm to indicate you'd like to board. Another option available to visitors is the use of the Irish Rail. The trains offer great amenities like bathrooms onboard, wifi, and outlets for charging devices. Train tickets can be pricey though, so make sure you buy them in advance to save on some train fare.
Though all of the public transit is overground, foreigners often opt to rent a car to really experience the Emerald Isle's beautiful countryside. Ireland's rural areas are known for being narrow and winding. Sacrificing some legroom for a smaller vehicle may make the drive a bit safer. Drivers from North America should also be aware that cars are driven on the left-hand side of the road. This shouldn't be cause for stress though! There are several sites in which you can pull off and allow cars to pass (and maybe take in some scenery while you're stopped!) if you get overwhelmed.
Rental GPS can be unreliable, and cell service is often spotty out in rural areas. Having an old-fashioned paper map as a backup is a great idea for visitors. If you're uncomfortable with the idea of navigating such narrow roads but still want to experience the countryside, you can book a driver-guide to chauffeur you to your excursions. These services run a few hundred euros per day and can often be booked in advance while planning your itinerary.
Culture
The Irish are renowned for their hospitality and friendliness, but it may be demonstrated differently than visitors expect. North Americans accustomed to being immediately greeted when entering a shop may be surprised that this does not happen frequently. Though not as outwardly outgoing as Americans may be, the Irish are very friendly and love to chat and joke once you engage them in conversation. The Irish sense of humor involves ribbing and poking fun at one another. Sensitive ears be warned — you will frequently hear swearing in conversations with the locals.
Ireland has a large drinking culture, and a quick way to make friends is over a pint. Be sure to observe drinking order and buy a round for the group when it is your turn! When dining out, take a peek at your bill before you close your tab. Most restaurants will include a charge for the tip in the bill, especially for larger parties. If there was not a tip included 10-12% is the norm. Much like many other European countries, Sunday is a day of rest in Ireland. Stores have limited hours of operations if they open at all. Plan your excursions ahead of time, so you don't miss out on any shopping or sight-seeing due to closures.
Speaking the Language
Irish Gaelic, commonly known simply as Irish, is the first official language of the Republic of Ireland. It is still taught in schools but is not widely used. Instead, the second recognized language, English is most frequently used. When in the Gaeltacht regions you will likely see signs in both English and Irish, but for the most part foreigners should not have a hard time reading signage and navigating around the country.
While you don't need to brush up on your Irish before departure, thick accents and heavy use of slang may take a bit of time to get used to. For example, Irish people have their own meaning for the word "grand." English speakers may know the word to mean great or magnificent, but in Ireland, it is used to say fine or adequate. If someone asks you "what's the craic?" they mean "what's new?" Craic, pronounced crack, can mean news or fun. Doing some research and familiarizing yourself with a few phrases may help you follow along in conversations.
Risk & Crime
No trip is risk-free, but generally speaking, Ireland does not have a very high crime rate. The threat of terrorism from dissident republicans has significantly declined in Ireland since the late 1990s. That being said, it is always wise to read local news prior to departing for your trip. Be aware of any travel advisories for Ireland that may affect travel.
The greatest threat posed to visitors in Ireland is theft. Stay aware of your surroundings, especially in busy city areas and tourist attractions. If you are planning on carrying a bag, opt for a crossbody style rather than something that can be easily pulled from your shoulders. Travelers who do decide to rent a car on their trip should make sure never to leave valuables in plain sight. Keep valuables in the trunk and make sure the vehicle is securely locked at all times.
---
Popular Ireland Travel Destinations
Many travelers find themselves with so much to do and so little time on their trips to Ireland. One of the hardest things about planning a trip is figuring out what makes the must-see list! We've pulled together a list of top destinations to help inspire your Irish itinerary. From walking the cliffs along the coast, exploring historical sites, or surfing at one of the impressive beaches, your trip to Ireland is bound to be unforgettable.
Top 10 Travel Destinations for Ireland
Dublin
Kilkenny
Waterford
Cork
Killarney
Limerick
Dingle Peninsula
Galway
Howth
Aran Islands
---
U.S. / Ireland Embassy and Consulate Locations
U.S. Embassy in Ireland
U.S. Embassy Dublin
42 Elgin Road
Ballsbridge, Dublin 4
Phone: 353.1.668.8777
Irish Embassy and Consulate in USA
Washington DC — Embassy of Ireland
2234 Massachusetts Avenue NW
Washington DC 20008 United States
Phone: 1.202.462.3939
Los Angeles, California — Consulate General of Ireland
6380 Wilshire Blvd, Suite 1205
Los Angeles, CA 90048 United States
Phone: 1.310.424.5538
San Francisco, California — Consulate General of Ireland
One Post Street, Suite 2300
San Francisco, CA 94104 United States
Phone: 1.415.392.4214
Atlanta, Georgia — Consulate General of Ireland
Monarch Plaza, Suite 260
3414 Peachtree Road
Atlanta, GA 30326 United States
Email: [email protected]
Chicago, Illinois — Consulate General of Ireland
1 East Wacker Drive, Suite 1820
Chicago, IL 60601 United States
Phone: 1.312.337.2700
Boston, Massachusetts — Consulate General of Ireland
535 Boylston Street, Floor 5
Boston, MA 02116 United States
Phone: 1.617.267.9330
New York, New York — Consulate General of Ireland
345 Park Avenue, 17th Floor
New York, NY 10154-0037 United States
Phone: 1.212.319.2555
Austin, Texas — Consulate General of Ireland
515 Congress Avenue, Suite 1720
Austin, Texas 78701 United States
Phone: 1.512.792.5500
Disclaimer: The information contained in this article serves as a general overview of benefits and should only be used for informational purposes. Refer to your individual certificate of insurance for specific coverages, exclusions and benefits. When in doubt, please contact one of our licensed agents for additional assistance.