Travel Insurance for Kuwait
Last updated on 10/03/2023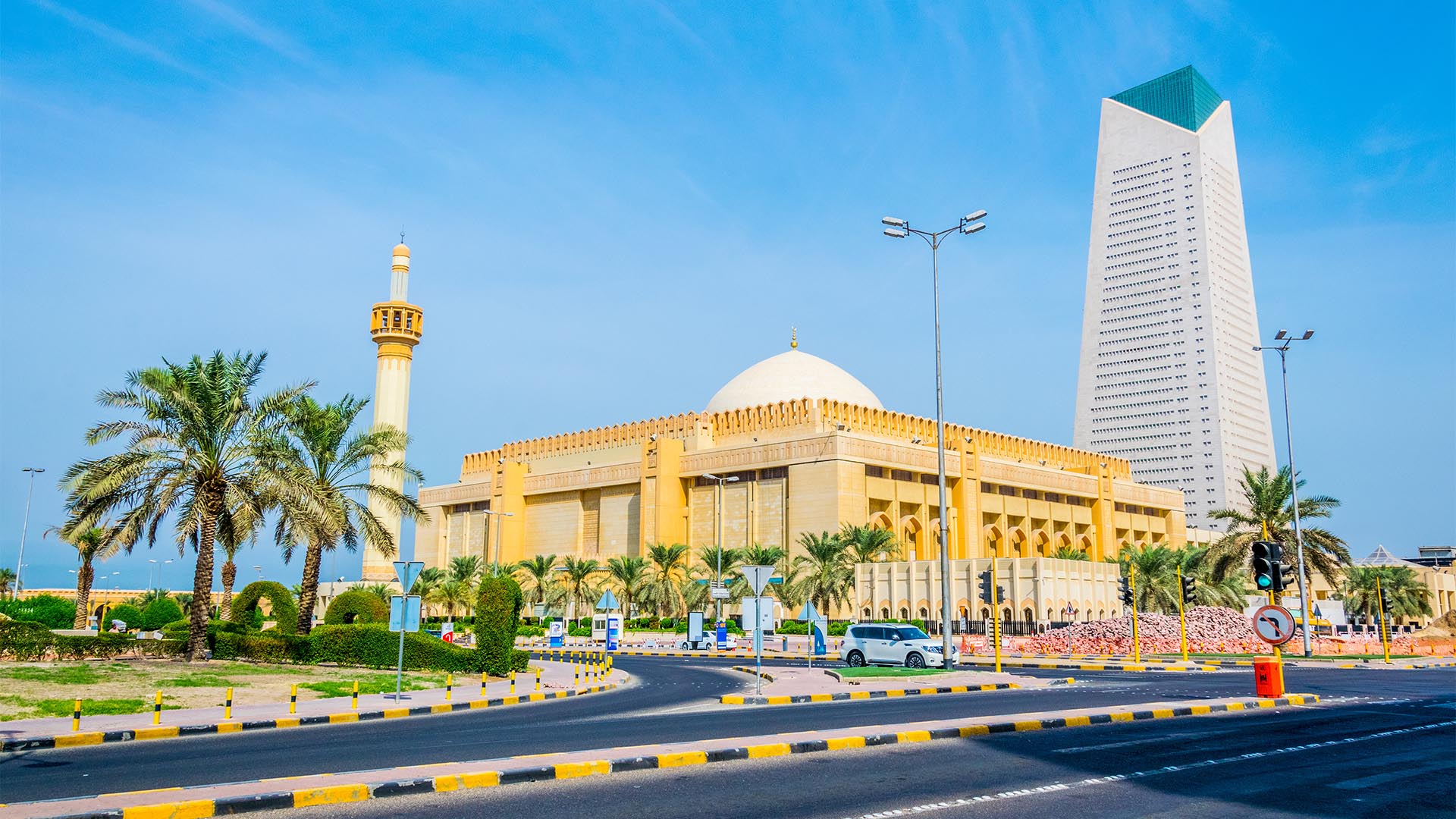 ---
---
Do I Need Travel Insurance for Kuwait?
Visitors to Kuwait may look forward to a charming blend of modern and traditional culture, calm beaches, or the friendly locals. When planning a trip to western Asia, travelers are encouraged to plan ahead and be aware of any travel restrictions before departure. To enter Kuwait, all travelers must submit an online eVisa for approval within one month of the planned date of arrival. While travel insurance is not mandatory for a trip to Kuwait, coverages for medical expenses, cancellations, evacuation, and more are highly recommended for all visitors. International travel is often unpredictable, and Kuwait travel protection can assist travelers faced with a variety of otherwise difficult situations.
Seasoned travelers know that disruptions in transportation services can and do happen, and it's best to be prepared to deal with these interruptions before they happen. Kuwait trip insurance can cover travel delays and cancellations, with some coverages offering things like reimbursement for necessary purchases or accommodations during covered delays. Other benefits can cover damage to rental properties from sites like Airbnb.
Travelers with health insurance from their country of citizenship should be advised that many domestic insurance companies will not cover medical expenses abroad. International insurance for Kuwait may fill in these gaps to keep travelers protected from costs associated with medical treatment during a stay overseas.
How Much Does Kuwait Travel Insurance Cost?
Travel insurance rates may vary depending on the details of each trip. The price of Kuwait travel insurance is usually determined by four main factors:
Number of travelers
Ages of the travelers
Duration of the trip
Type of coverage
In general, a longer trip to Kuwait or one with more travelers may cost more to protect. However, this isn't always the case. Some travel insurance providers can insure children or teenagers under the age of 17 at no extra cost.
Travel insurance prices may further vary with the coverages included in the plan. For example, travelers may choose to insure the total "nonrefundable" cost of their trip for a refund in case of covered cancellation. The Cancel For Any Reason upgrade generally refunds travelers 50-75% of their trip cost in this case, but not all travelers will qualify for this benefit as there are certain eligibility requirements.
What Does Travel Health Insurance for Kuwait Cover?
Medical benefits are a staple element included in many travel insurance plans. Typically, travel health insurance for Kuwait covers medical and dental treatment, hospital fees, and emergency medical evacuation. Some plans may include additional benefits, such as:
Trip interruption: Refund for a traveler who becomes too sick or hurt to continue the trip as planned.
Pre-existing conditions waiver: Coverage for treatment related to a diagnosed pre-existing health condition.
Accidental death: A sum of money goes to a chosen beneficiary in this case.
Travelers heading to Kuwait may encounter any number of unforeseen circumstances, and comprehensive travel insurance plans typically offer the most robust protection. Travel medical insurance for Kuwait can be purchased on its own or in a comprehensive plan which includes protection for other aspects of travel, such as cases of lost baggage or delays, as well as situations like identity theft.
All travelers should be advised that some hospitals overseas may not accept patients without travel medical insurance or another way to pay for necessary treatment. Travel health insurance is recommended for all international trips to Kuwait.
What is the Best Travel Insurance for Kuwait Trips?
Everyone has different plans and priorities when searching for travel insurance for Kuwait. As such, each policy is unique to the trip and the travelers being covered. For example, business travelers may prefer coverage for expensive company property, while a family might consider thorough medical coverage and benefits like trip cancellation in case of an emergency back at home.
InsureMyTrip offers free travel insurance quotes to help travelers compare travel insurance providers and coverage levels for a trip to Kuwait. Travelers may review a list of relevant results filtered through hundreds of different plans, making it effortless to start your search for the best travel insurance for a trip to Kuwait.
---
Top 15 Travel Destinations & Tourist Attractions in Kuwait
The Grand Mosque of Kuwait
Kuwait Towers
Al Shaheed Park
Souk Al-Mubarakiya
Tareq Rajab Museum
Kuwait National Museum
Hawalli/Hawally
Kubbar Island
Aquarium & The Scientific Center
Mirror House
American Cultural Centre - Dar al-Athar al-Islamiyah
Al Kout Beach
Farwaniya
Salwa
Al Ahmadi
---
U.S. / Kuwait Embassy and Consulate Locations
U.S. Embassy in Kuwait
U.S. Embassy Kuwait City
P. O. Box 77
Safat 13001 Kuwait
Phone: 00.(965).2259.1001
Kuwait Embassy and Consulate in USA
Washington DC — Embassy of the State of Kuwait
2940 Tilden Street NW
Washington DC 20008 United States
Phone: 1.202.966.0702
Los Angeles, California — General Consulate of the State of Kuwait
130 S. El Camino Drive
Beverly Hills, CA 90212 United States
Phone: 1.310.556.0300
New York, New York — General Consulate of the State of Kuwait
321 East 44th Street
New York, NY 10017 United States
Phone: 1.917.274.4499
Disclaimer: The information contained in this article serves as a general overview of benefits and should only be used for informational purposes. Refer to your individual certificate of insurance for specific coverages, exclusions, and benefits. When in doubt, please contact one of our licensed agents for additional assistance.