Travel Insurance for Oman
Last updated on 09/29/2023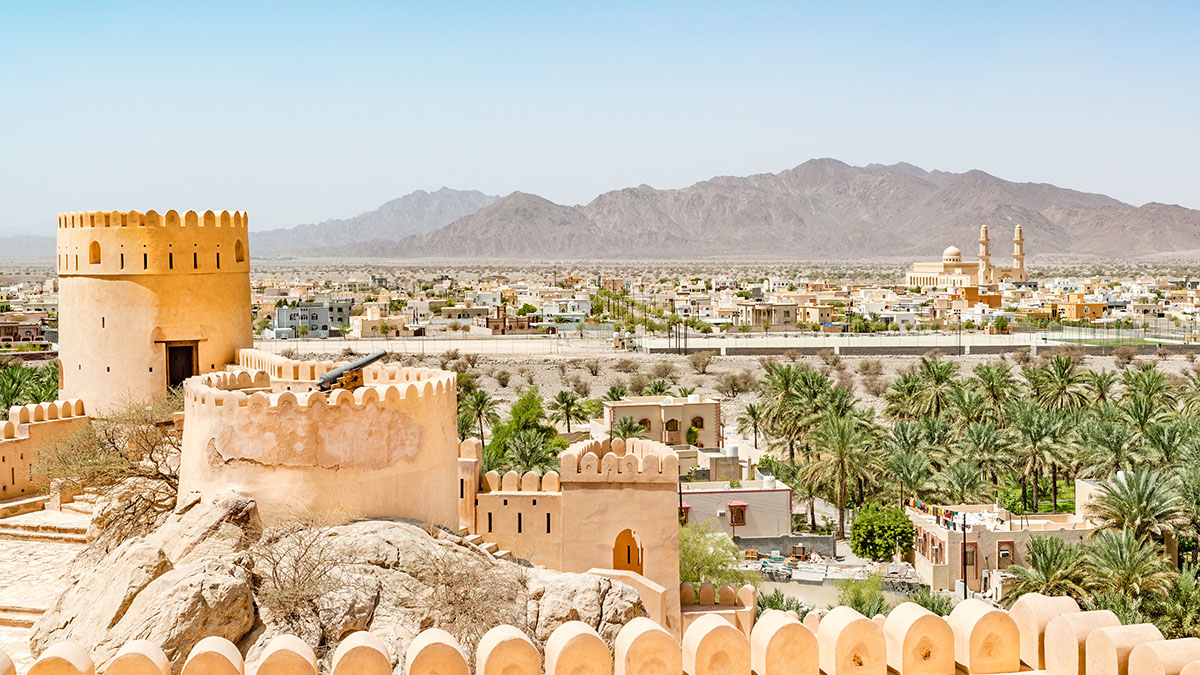 ---
---
Do I Need Travel Insurance for Oman?
The country recently removed the requirement for travel health insurance and COVID-19 vaccine for visitors, however, we still recommend that travelers purchase travel insurance for Oman trips. Travel medical insurance is a top priority when planning a trip to Oman, but only buying coverage for medical events may leave a traveler unprotected against other travel mishaps. Oman trip insurance can protect travelers when dealing with lost baggage, disruptions in transportation services, trip cancellations, and many more unforeseen events.
Travelers flying to Oman with an airline might consider coverage for their luggage, travel delays, or cancellations. These coverages may offer reimbursement for necessary expenses incurred as the result of a missed or changed flight when the delay is long enough for the coverage to take effect. This time limit and other details can vary by provider, so check the details of your policy for the most accurate information. International insurance for Oman can also cover travel by sea, as travelers on a cruise may experience various shipboard disruptions or missed connections.
Oman is known to attract tourists for its natural landscapes, from high mountains perfect for trekking and mountain biking to kite surfing on the Gulf of Oman. Visitors to Oman who plan to partake in adventure sport excursions may consider including a hazardous sports rider to their travel insurance plan. Travel medical plans typically need this upgrade to cover treatment from activities that carry extra risk, such as adventurous sports.
Every country has certain areas that may be more dangerous than others. Some travelers considering travel near the Oman-Yemen border may want to know how travel insurance covers acts of terrorism. The option to cancel a trip for a refund of up to 75% of their otherwise nonrefundable trip costs may be available with the Cancel For Any Reason (CFAR) coverage. This coverage offers some of the most flexibility to cancel a trip, but does have certain eligibility requirements, so not all Oman travel protection plans can include the CFAR benefit.
Frequent or annual trips to Oman can also be covered by travel insurance specifically for multiple trips overseas as long as you return to your country of residence in between trips. Purchasing multi-trip coverage can save travelers time in the long run if they plan to travel again in the future.
How Much Does Oman Travel Insurance Cost?
Each travelers have different concerns when going abroad, so travel insurance for Oman is different for everyone. Choosing different coverages and insuring the total cost of a trip may alter the price of Oman travel insurance. The individual details of a trip, such as the duration of the stay, number of travelers being covered, and the ages of the travelers, typically also affect the final cost of a plan.
What Does Oman Travel Health Insurance Cover?
Oman travel health insurance typically covers emergency medical treatment, emergency evacuation, and often more when travelers get sick or hurt during a trip. Additional coverages may be included with some plans as needed by travelers. For example, travelers with pre-existing health conditions can obtain a waiver to allow their travel medical insurance for Oman to cover needed treatment for the condition.
Coverages like trip interruption may come in handy if it becomes necessary to end a trip to Oman early due to injury or illness. This benefit may extend to include medical events affecting travelers on the trip as well as their immediate family members back at home. Like most insurance coverages, specific details may vary depending on the company offering the coverage, so be sure to review your plan before purchasing.
The COVID-19 virus may be a concern for international travelers. Many travel insurance providers are presently able to include coverage for the coronavirus, but this too can vary by company. To review plans with COVID-19 coverage, start a travel insurance quote.
What is the Best Travel Insurance for Oman Trips?
All trips to Oman are different. As long as your plan includes travel medical insurance to meet Oman's entry requirements, it's recommended to evaluate your itinerary, modes of transportation, health concerns, and budget when comparing travel insurance plans. This can be done all in one place with InsureMyTrip's online quote generator. Simply enter your trip details in the quote form to start searching for the best Oman travel insurance for your next trip.
---
U.S. / Oman Embassy and Consulate Locations
U.S. Embassy in Oman
U.S. Embassy Oman
P.C. 115
Madinat Al Sultan Qaboos
Muscat, Oman
Phone: 968.2464.3400
Omani Representation in USA
Washington DC — Omani Embassy
2535 Belmont Rd NW
Washington DC 20008 United States
Phone: 1.202.387.1981
New York, New York — Omani Permanent Mission to the UN
305 E 47th St, Floors 11 & 12
New York, NY 10017 United States
Phone: 1.212.355.3505
Disclaimer: The information contained in this article serves as a general overview of benefits and should only be used for informational purposes. Refer to your individual certificate of insurance for specific coverages, exclusions, and benefits. When in doubt, please contact one of our licensed agents for additional assistance.