Most Sacred Travel Destinations
Last updated on 02/24/2022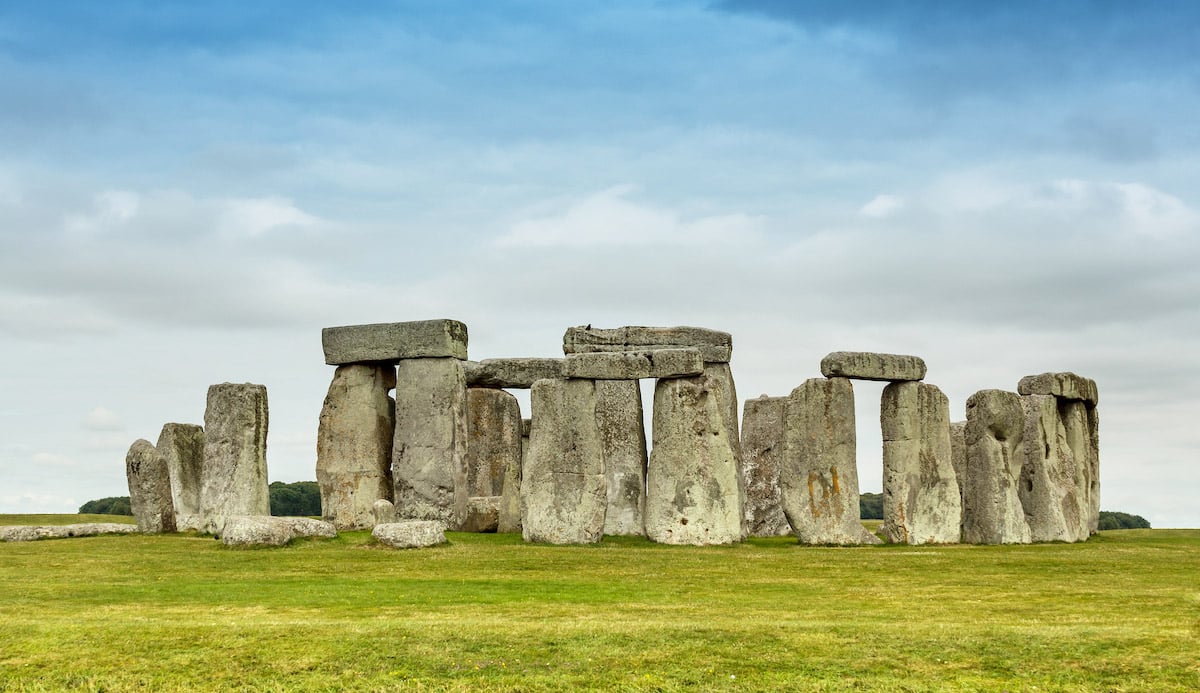 Most of our vacations are reasons to let our inner teenagers loose: stay up late, drink an extra cocktail, party until the wee hours without fear of needing to rise early. But not every destination has to be on the hedonistic side – there are many awe-inspiring locations around the world that come with a spiritual dimension and a chance to spread wings of self-discovery.
Helen Tomei is the founder of Sacred Earth Journeys just one of several outlets that help travelers experience all the history and majesty of the world's greatest sacred spots, from Peru's Machu Picchu to the Celtic sites of Ireland. "There's something magnetic about these sites, for sure," says Tomei. "These are places that have often been there for thousands of years and hold a lot of spiritual significance and energy. People can still access that energy by having someone who is knowledgeable about the place on the journey."
Sacred Earth provides a curated trip, led by a guide who knows the history and territory, and often the trips include site-specific activities (as in daily singing in Ireland or immersion in Ayurveda medicine in Nepal). "People are looking to get out of their 9-to-5 and have a shift or transformation in their lives," says Tomei. "It's amazing what can happen in 10 or 12 days."
But bear in mind that if you're heading into sacred territory, either with a group or as a solo traveler, there may be rules that apply that might not always be posted. Research and a sense that you're a guest, not a free-wheeling traveler, will make your sacred journey better for everyone. "A lot of people don't have respect, or they take something from the site, or write on the stones," says Tomei, who notes her company includes cultural etiquette lessons in all travel documentation.
Once you're prepared for your trip, though, where should you go? Much will depend on what you hope to get out of your journey – but here are three of the most popular spots to visit to give you an idea:
Machu Picchu, Peru
The heart of the urban Inca Empire, Machu Picchu was built on the eastern slopes of the Andes and is peninsulaed by the Urubamba River 2,000 feet below. The World Heritage Site is in ruins now, but stands as a massive human achievement (the citadel is built with stone that fits together without mortar), but also has a strong spiritual element: it appears to be at the center of landmarks and mountains that align with astronomical occasions like the solstice. But note: the trail is regulated due to so many eager visitors, and you'll need to sign up with an organized group to take the usual four-day route.
Uluru-Kata Tjuta National Park, Australia
There are a lot of reasons to visit Australia, but one of them should be to see Uluru, the massive red sandstone mesa that stands about 1,100 feet high and is almost six miles around (it's also known as Ayers Rock). Around 30 miles away, KataTjuta ("The Olgas") comprises another few dozen high-rising domes that can get up to 1,800 feet high. The sites are sacred to the Anangu people of the Pitjantjatjara Aboriginal tribe, who feel the rocks house ancestors' spirits. The park is open to the public, and technically one can climb up Uluru but it is strongly discouraged. It's also considered bad luck to take any rocks from the park as souvenirs.
Glastonbury Tor/Stonehenge, UK
Somerset, England is the home to some of Celtic culture's more mysterious formations, many of which have links to the position of the sun and the solstice. Glastonbury Tor ("tor" means "hill" in many Gaelic/Proto-Celtic languages) is a hill in the middle of the Summerland Meadows topped by a tower that is all that remains of a chapel from the 1300s. The Tor is associated with everything from the land of the fairies to King Arthur to the Glastonbury Zodiac. Approximately an hour away stand the massive stone formations of Stonehenge, and is a prehistoric monument whose use remains unknown, though it is likely a burial site. Access to Stonehenge is limited, but special access is granted to just 26 people per day after hours, so if you want to wander among the stones, plan ahead.