How to Plan a Backpacking Trip
Last updated on 08/18/2022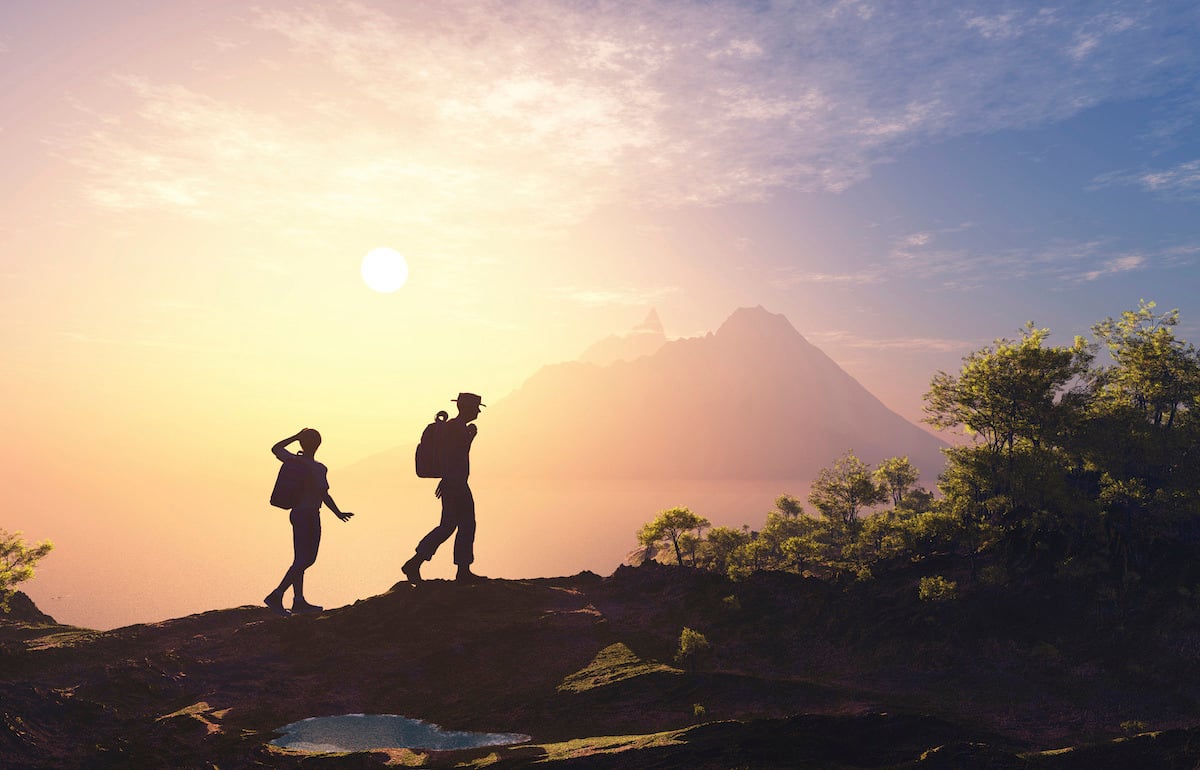 Backpacking 101
If you are a first-time backpacker or a seasoned globe trekker, you know that education and planning are key components of a successful trip. Whether you are heading to Europe, hiking your local trails, or heading out for an extended trek on the Appalachian trail, here are some tips for traveling like a pro on your backpacking trip.
Best Destinations for Backpacking Trips
Picking a destination is the first step when planning a backpacking adventure. According to The Travel Channel, there are some countries that stand out as ideal spots for nomadic travelers.
Top picks on the site's "Best Backpacking Countries" list include India, Chile, Australia, Peru, Vietnam, Ireland, Greece, New Zealand and the southwestern U.S. There are also plenty of tour companies that help travelers with backpacking itineraries. A few to check out include Gap Year Tours and Gap Adventures. Lonely Planet also offers travel guides for those seeking help planning a backpacking tour.
Best Hikes for Backpackers
For those who are seeking a hiking vacation rather than a sightseeing trip, here are a few of the "World's Best Hikes" compiled by the experts at National Geographic:
Mont Blanc
This 100-mile trek through Western Europe brings adventurers through three different countries, including France, Italy, Switzerland.
Sierra High Route
195 miles through California starts at Kings Canyon National Forest and passes through several different rugged mountain ranges. This type of trail is best for advanced hikers.
Laugavegurinn/Fimmvörðuháls Pass
This trek is perfect for hikers looking to take in the sights of Iceland. From hot springs to glaciers to active volcanoes, there's something for every sightseer.
Te Araroa Trail
Te Araroa in New Zealand stretches over 1800 miles and offers views of bluffs, lakes, beaches, and more. It's the longest hiking (known in New Zealand as "tramping") trail in the country and is very popular among locals and international travelers alike.
Franconia Ridge Loop/Traverse
This trail brings hikers high up into the White Mountains of New Hampshire. The rocky route takes backpackers over four 4000 foot mountains, including Mt Flumes, Mt Liberty, Mt Lincoln, and Mt Lafayette.
Pacific Crest Trail
This popular route stretches over 2600 miles and brings backpackers through California, Oregon, and Washington along the west coast of the U.S. The highest point at Forester Pass is over 13,000 feet in elevation.
Tip: While some of the trails are arduous and require advanced training, there are some great day trips for amateur hikers. For more great suggestions for backpacking trips, check out "America's Best Dayhikes" from Backpacker Magazine. For guided hiking tours, see this guide from the National Parks Service.
What to Bring on a Backpacking Trip
Selecting the best backpacking gear for your trek takes some research and planning. There are tons of designs, features, and accessories when it comes to backpacking gear, but we've focused on the essentials. Take a look at the following sections and lists to get an idea of what items are most important for a backpacking trip as well as some popular options.
Choosing the Right Backpack
Picking a backpack can take some research. Some outfitters suggest asking these questions before you compare and buy:
What can it fit and will the backpack work for my trip? The size pack you'll need is tied to the length of your trip and how much weight and bulk you want to carry.
What features do I want? These are the refinements that affect how the pack works for you.
Does it fit? Torso length, not your height, matters most.
While experts suggest visiting a luggage or sports equipment store to try backpacks on in person, you can also start researching online. Sites like REI, Backcountry.com, YETI, Northface and L.L. Bean offer some great backpacks for hiking with a wide array of price points, sizes, and features.
Navigation Equipment
Map (with protective case)
Compass
Watch
GPS
Sun Protection
Sunscreen/sunblock
Lip balm
Sunglasses
Sun hat
Clothing & Insulated Supplies
Jacket
Vest
Pants
Gloves
Hat
Quality hiking boots
Moisture-wicking clothing
Emergency heat-reflecting blanket
Illumination
Headlamp or flashlight
Extra batteries or charger packs
First-Aid Kit Supplies
Antiseptic & antibacterial ointment
Adhesive bandages in assorted sizes
Gauze & non-stick sterile pads
Medical adhesive tape
Pain relief medication
Prescription medications
Bug bite ointment & anti-itch cream
Antihistamines for allergies or severe allergic reaction (EpiPen)
Hand sanitizer
Fine-point tweezers
Sunburn relief spray or gel
Eye drops
Fire & Heat Source
Matches or lighters
Waterproof container
Flint/fire starter (for emergency survival fire)
Repair Kit & Tools
Knife or multi-tool
Repair kits for your stove, mattress or bike if you brought one
Duct tape strips or roll
Superglue
Food & Nutrition
Energy food or drinks
Dehydrated meals
Extra day's supply of food
Food choices will depend on preference and the length of the trip, but some suggestions include rice/pasta, hummus, leafy greens, lean meats, cheese, and nuts/nut butter.
Water & Hydration
Water bottles or hydration reservoirs
Water filter or another treatment system
Tent & Emergency Shelter Supplies
Backpacking tent
Tarp or bivy
Compact sleeping bag
Additional Accessories
Bear spray (if traveling in areas with dangerous wildlife)
Locator beacon
Rain gear
Trekking poles
Protecting Your Backpacking Trip
Globe trekking through multiple countries for extended periods can be a bit daunting even if you remember to pack everything. Consider purchasing insurance for your backpacking trip if you are worried about the unpredictable interrupting your trip. Even if your backpacking trip is planned for one to a few days, it's a good idea to plan ahead and make sure your hiking plans are protected.